Wonderful news from National Dog Show in Świebodzice. Maggie meets all the requirements to be a new Polish Champion !!! 🏆🏆🏆
Besides, it was the first show of our newest star – Zahircocker Dream Team Manhattan Love Story.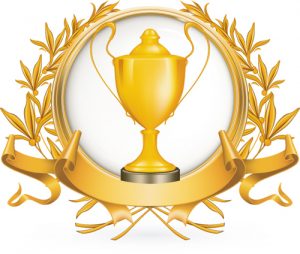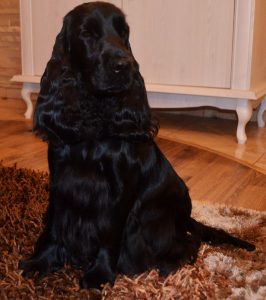 This time I had a great pleasure to show our youngest baby in the cocker family – Niagara. She is a beautiful bitch from the Italian Kennel – Zahircocker Dream Team. It was her first show and the only one in a baby class, that's why I wanted to take her. She also had a chance to socialize and "see" the world of dog shows. 
The judge was fascinated by her and he gave her a really good description. We are very proud of them both, Maggie and Niagara.
Maggie, our superstar… she is so lovely and beautiful, with perfect character and now she proved she is the best.
Cudowne wieści z 63 Krajowej Wystawy Psów Rasowych w Świebodzicach. Maggie spełniła wszelkie wymagania do zdobycia tytułu Championa Polski !!!
Poza tym, to była pierwsza wystawa naszej najnowszej gwiazdy –  Zahircocker Dream Team Manhattan Love Story.
Tym razem miałam przyjemność pokazać nasze najmłodsze dziecko w cockerkowej rodzinie – Niagarę. Ona jest przepiękną suczką z włoskiej hodowli – Zahircocker Dream Team. To była jej pierwsza i jedyna wystawa w klasie Młodszych Szczeniąt, dlatego zależało mi, by ją zabrać. Poza tym, Niagara miała szansę na socjalizację i poznanie świata wystaw. 
Sędzia był zafascynowany nią i dał jej przepiękny opis. Jesteśmy dumni z nich obu, z Niagary i Magnolii. 
Maggie, nasza supergwiazda… jest cudowna i ze wspaniałym charakterem, jak zwykle pokazała, że jest najlepsza. 
TIARA Wrzeciono Czasu – Open Class, excellent, I
Certyficates: CWC
Judge: Tomasz Sławik (PL)
Zahircocker Dream Team MANHATTAN LOVE STORY – Minor Puppy Class, very prommising, II
Judge:   Tomasz Sławik (PL)