As the year 2016 comes to an end, it's time for a summary of all activities, shows dealing and the plans for the breeding of the cocker spaniels.
First of all, this year is the beginning of a great adventure that I hope will continue. It all started in April, when we brought home our little cocker Magnolia. In July, we took part in our first dog show. In total, we participated in 7 exhibitions in Poland (5 national and 2 international). In November, we received a kennel and since December we have a website .
The time of 2016 was a really great time, many hours devoted to training, care of Maggie, trips; time of learning dog's behavior, principles of work with the dog in the ring … hopefully next year will lead to success, and the family of cockers will increase.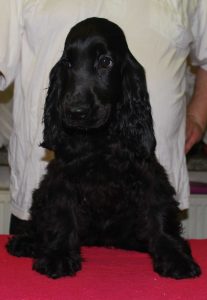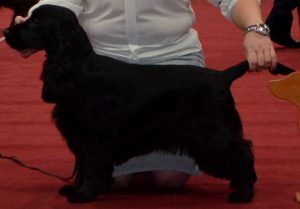 Jako, że rok 2016 dobiega końca, pora na podsumowanie wszelkich działań wystawowych oraz rozliczenie się z planów związanych z hodowlą psów rasy cocker spaniel angielski.
Przede wszystkim, rok ten to początek wielkiej przygody, która, mam nadzieję, będzie trwać nadal. Wszystko zaczęło się w kwietniu, kiedy to przywieźliśmy do domu naszą małą cockerkę Magnolię. W lipcu odbyła się nasza pierwsza wystawa. Łącznie uczestniczyłyśmy w 7 wystawach na terenie Polski (5 krajowych i 2 międzynarodowych). W listopadzie otrzymaliśmy przydomek hodowlany, a w grudniu ruszyła nasza strona internetowa.
Mijający czas, to godziny poświęcone na treningi, pielęgnację Maggie, wyjazdy; to czas nauki psich zachowań, zasad pracy z psem na ringu… miejmy nadzieję, że w przyszłym roku zaowocuje to sukcesami, a rodzinka cockerkowa się powiększy.