Today is one of the very important days for Montecarbone kennel – our chocolate baby from "A" litter – AUTUMN SUNSET Montecarbone, started Polish Junior Championship.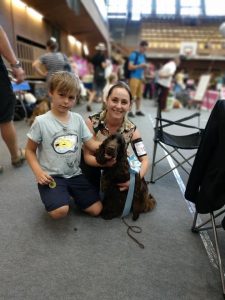 I am very proud. He fulfilled my dreams. I hope, everything will go smooth and after a short time I will be able to congratulate his wonderful "Mum"  – Sylwia. 
Sylwia, thanks for taking care of him. 
AUTUMN SUNSET Montecarbone – Junior Class, excellent, I
Judge:  Anna Byshko (UKR)
Titles: The Youth Winner
              BOS Junior