Our first show this year…. a big come back to the show rings, with a really great result for Rose ❤️🌹❤️🌹❤️. 
BELLA ROSA Montecarbone – Junior Class, excellent, I 🏆 🥇
Titles: Youth Winner
Judge: Milena Seidel (PL)
Zahircocker Dream Team MANHATTAN LOVE STORY – Champion Class, excellent, III 🏆🥉
Judge: Milena Seidel (PL)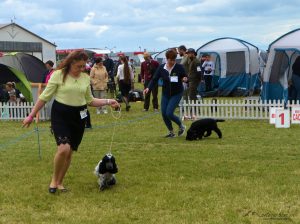 Thanks to it Rose started Polish Junior Championship today. I'm really greatful to the judge, honourable Mrs Milena Seidel. 
It was great to attend this show, because it was the first time, when Rose took part it with her mom. It was Niagara's first show after the pandemic, last time she attended the show 3 years ago. In that time she was the mother of 2 litters, and now she is again. It was a pleasure to go with her.